i wish i had kept all of Taylor's letters to Santa to look back and remember her young years....but also to laugh at the letters, her spelling, what she asked for (hello she LOVED Barney...and not the Barney from HIMYM but the big purple dinosaur).
but today, while i was surfing the web, i came across these gems and thought i would share my top 5.
5) Gotta love technology today.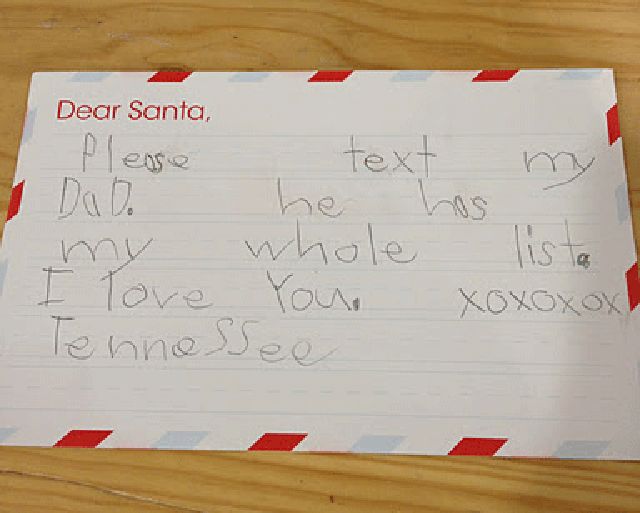 4) Ok, this girl is obsessed. I mean, OBSESSED!
3) I love this kid. So practical.
2) This little one has BIG expectations!!!
1) And this one, i can't read out loud without laughing. I mean, laughing so hard that i start crying....in the middle of clinic too. Who threatens Santa?
Hope you enjoyed these letters and got a chuckle out of them. 7 more days til the jolly man comes to visit!
:)